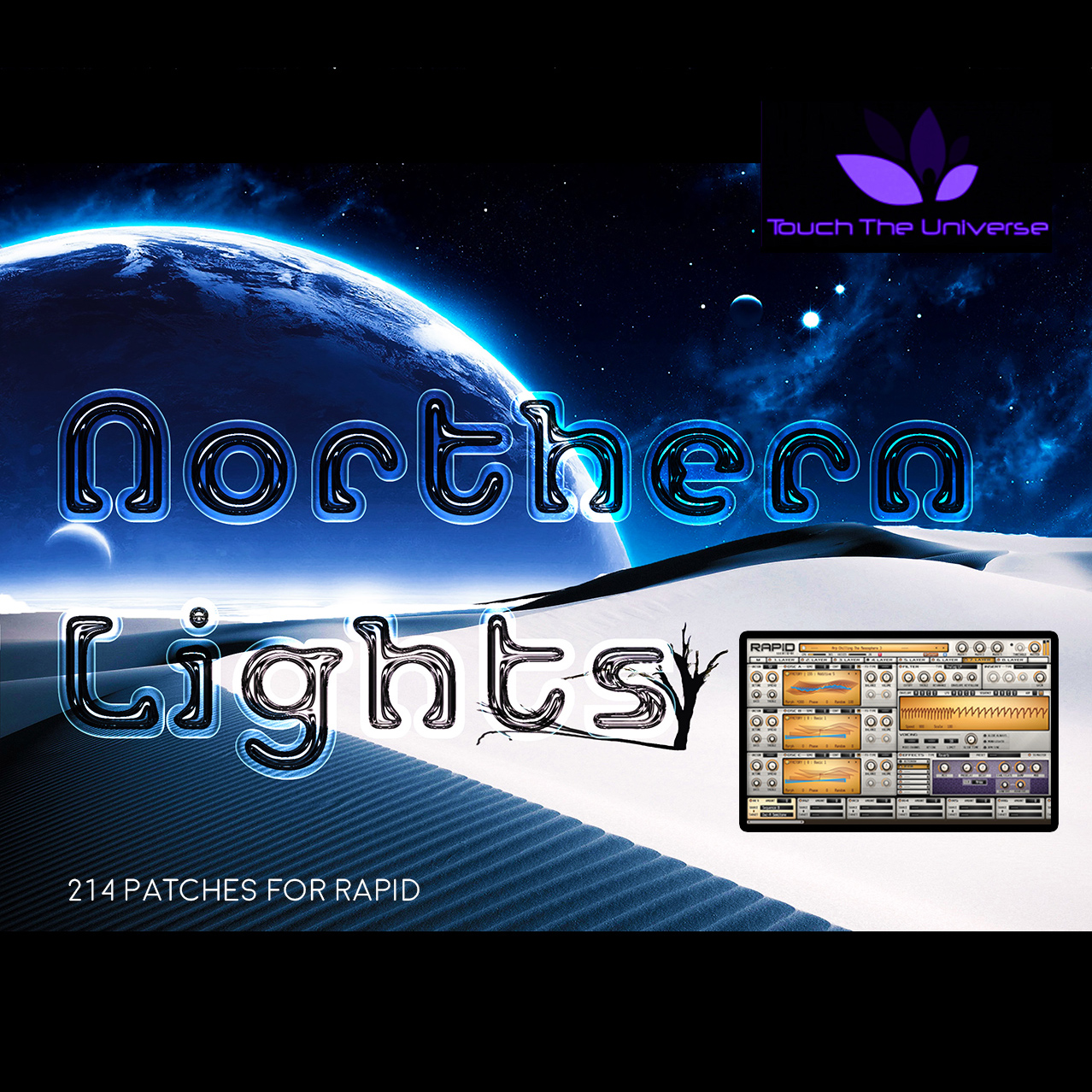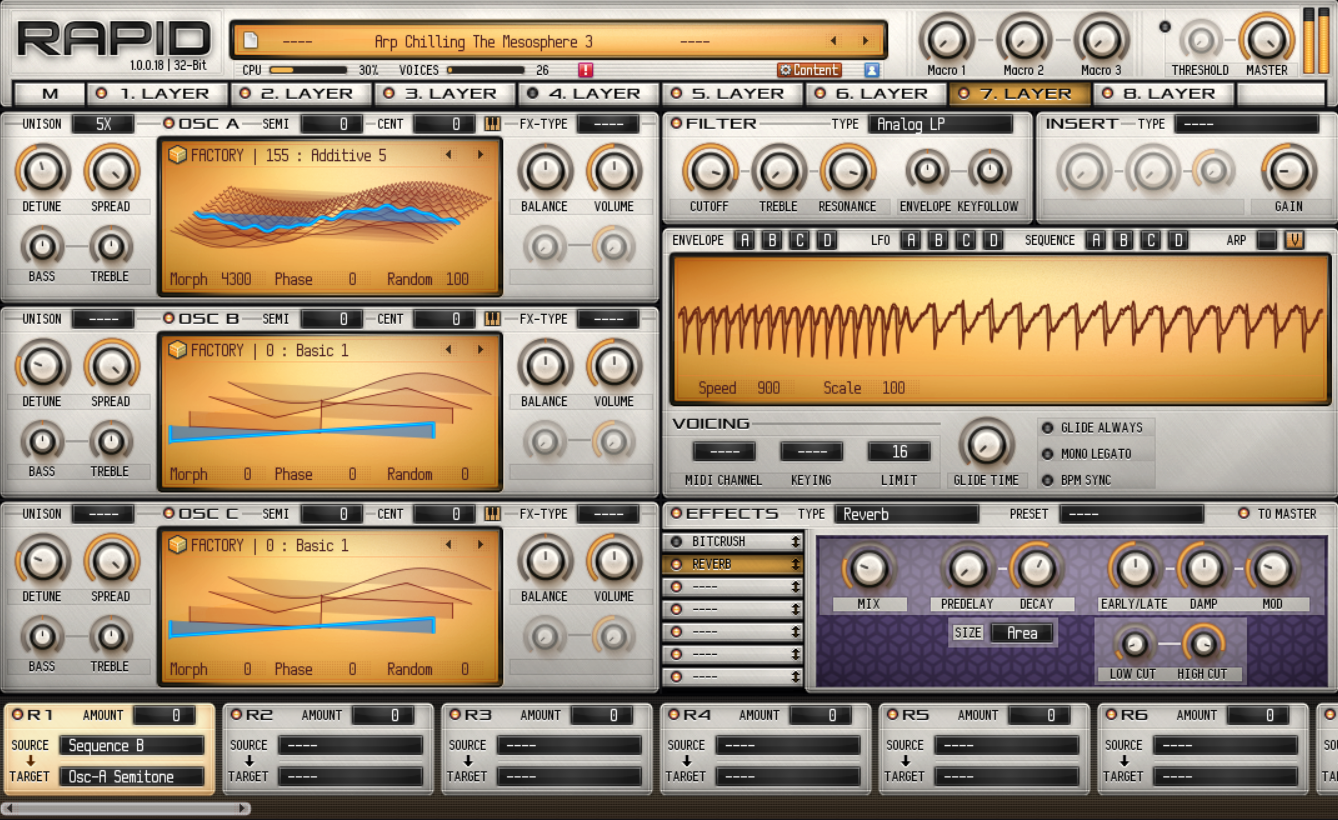 Touch The Universe Proudly Presents: Northern Lights
This soundset contains 214 presets for Parawave's Rapid synth and is suitable for all genres of contemporary electronic music, namely, progressive trance, psy/goa trance, chillout, ambient. Rapid synth is a new and very exciting synth that is guranteed to become extremely popular in the future, with an outstanding quality and range of sound, as well as a stellar workflow. This soundset does this newcomer justice and is a very welcome addition to the synth.

BUY SECURELY WITH PAYPAL
Purchase Norhern Lights Sound Bank: $15

Rapid & Introduction Video
I think Parawave Audio hit a home run with its debut synth Rapid. I've tried nearly every vsti in existence, and after about a month or two working with the synth, it quickly became on one of my all time favorite synths. I personally love it for its excellent sound quality and its brilliant, insanely fast workflow. It is the definition of an intuitive synth.

Soundset Highlights
The leads were programmed with a creative use of vibrato and modulation assignment so they can almost appear to be singing to you. They can be silky smooth or very edgy with a very clear distortion. A lot of them have filters cleverly assigned to macros and modulation wheel to create a formant like effect, which gives a really unique and modern feel to the leads. Some of the patches also utilize the formant wavetables, combining the creative filter formant effect with bonefied formant tables, creatively blending the best of both worlds -- lots of formant action! Rapid really excels in this category.
Patch Breakdown: 214 Patches

⦁ Arps: 17
⦁ Basses: 55
⦁ Drums: 9
⦁ Effect: 18
⦁ Gated: 12
⦁ Guitar: 1
⦁ Keys: 7
⦁ Leads: 29
⦁ Pads: 30
⦁ Plucks: 19
⦁ Sequence: 3
⦁ String: 6
⦁ Texture: 3
⦁ Woodwind: 5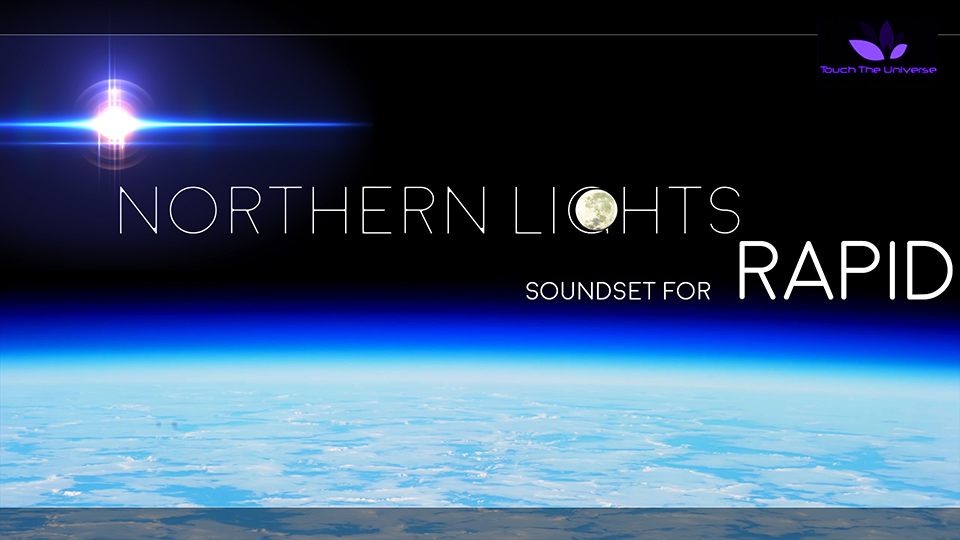 The soundset also containis some very beautiful and complex pads with rythmic and lush textures, all multi-layered with modulations built into the patch and assigned to modulation sources and macros for enhanced playability. Playing some chords with them will create a very chilled out and unique atmosphere, opposed to traditional sustained pads.

The plucks within the soundset are unique and a lot have a plucky vocal quality to them. All heavily assigned and designed to play beautifully with a keyboard with creative and finely tuned velocity settings, spread throughout the layers. Likewise, the basses are also designed for playability and range from deep analogy through snappy digital basses. There are some really nice exotic, oriental type formant bass patch showcases I look forward to sharing.

One of the great things about Rapid is that samples can be loaded, and it comes with a lot of wavetable substitues for traditional instruments. I had a great time making some very realstic cello and vocal patches from the wavetables, and blended them in with there sampled counterparts to create an interesting blend of realistic instruments with purely synthesized psuedo counterparts.

Video Showcases
Basses and Leads
A demonstration of many bass, leads, pads, and effect presets taken from one of the demo tracks for the soundset.

Atmospheric Ambient & Rythmic Pads & Strings






Video Tutorials
First Ambient Pad Sound Design Experiment

Video Track Showcaes
Demo Song Patch Showcase

All Rapid Videos (Showcases, Tutorials, Demo's)

Audio Showcases
Demo Song audio demos -


Pad Showcases

Lead Showcases
Single Patch Audio Showcases