Hive Sound Bank
Melodic Enchantment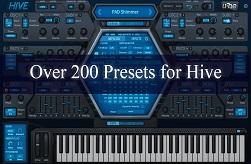 Hive by U-he was created by Urs Heckman and is one of the most fun and easy to use synths currently available. It is simply superb sounding and all the more impressive due to its low cpu load. It is similar in archeticture to the famous sylenth synthesizer, however, Hive has plenty of its own unique character and a more advanced feauture set than its forebearer. It is 100% perfectly suited for Electronic music of all genres. These presets are geared more to the exotic genres such as Goa Trance, Psy Trance, Psybient, and also Progressive Trance. It is filled with unique lush pads and many exotic goa trance style lead and glides.
BUY SECURELY WITH PAYPAL
Purchase Melodic Enchantment Sound Bank: 15$ (reg. 22)



About the Sound Bank
en·chant·ment (inˈCHantmənt) noun. -a feeling of great pleasure; delight.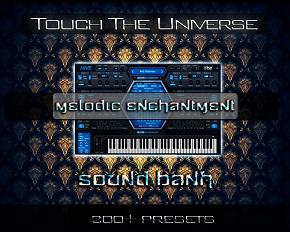 The Melodic Enchantment Soundset for Hive contains over 200 exotic presets that are designed to primarily focus on leads that will sound and play beautifully for all types of melodies --ranging from the wildly complex, monophonic gliding leads of goa trance to the beautiful, polyphonic counterpoint plucks of melodic trance. The soundbank is also equipped with some gnarly old school and next gen snappy and plucky basses that, themselves, satisfy the above criteria. In addition, the soundset also include some very beautiful and, lush pads that have lots of movement, both in texture and melodically. All patches are of highest quality and took over a month, full-time, to design and perfect.The Melodic Enchantment Sound Bank contains 67 leads, 43 plucks, 73 basses, and 32 pads, all designed exclusively for melodic type genres. All presets are mapped to the modulation wheel for epxressive playing style -- often half a dozen parameters.

Touch The Universe Productions
Hive Video Introduction

This video is an introduction and a pad showcase using some presets for the upcoming soundbank. Every sound used was made in Hive (including the drums)!. (Try a faster, less quality, youtube version: here)

Video showcase - Single Patches
Leads - Melodic Goa Trance

This video is part one of the leads showcase using the presets for the upcoming soundbank for the HIve vsti. This video is a very short demonstration of some of the lead presets used from the sound bank. The single patch audio showcase directly below demonstrates all of the presets and contains around 90 examples! The style played is melodic goa trance, but the presets can be used for any type of music focused heavily on leads and melodies. (Video taking too long to play? -- try the youtube version here)

Audio Showcase - Single Patches
Leads - Melodic

The audio demo's range from a variety of genres, but all of them come directly from presets in the melodic enchantment soundset. The lead presets used and the audio examples above range in styles from Melodic Goa Trance / Melodic Psy Trance, Melodic Dubstep, Melodic Trance, Melodic Dnb -- basically any genre with "Melodic" in front of it.

Video showcase -Single Patches
pADS & sOUNDSCAPES
Melodic Enchantment isn't only for leads, plucks, and basses for melodic use -- it also contains some fabolously beautiful and thick lush pads and soundcapes, some of whom are even melodic in nature (via resonance modulation)! Listen to the audio examples below of the patches "All is a Dream and Everything is Real," as examples of pads that don't use any arps or sequences, but have pseudio-melodic movement.
audio showcase - single patches
Melodic pads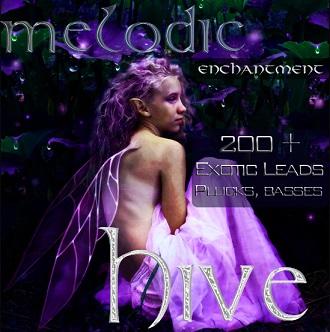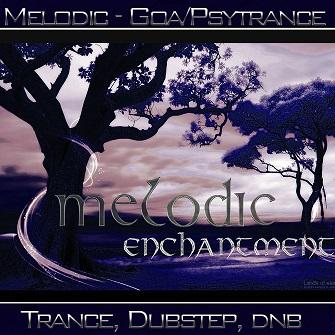 mELODIC eNCHANTMENT - U-HE hIVE Vsti sOUND bANK
sONG dEMO'S


Single Patch Showcase
Melodic Plucks

Single Patch Showcase
Melodic Basses

aUDIO sHOWCASE - cOMBINED sINGLES
aLL AUDIO EXAMPLES IN ONE TRACK