sound banks by:
Touch The Universe
Touch The Universe Productions specializes not only as on online indie label, but also in sound design -- creating modern sounding, state of the art, soundsets for electronic music producers. The soundsets can generally be classifed as having beautifully rich and complex sounds with a lot of movement-- from complex evolving sounds to bread and butter sounds, the soundsets are perfect for all types of Electronic Music. The sound banks will cover many areas of sound design: lush pads, slick legato leads with character, interesting and usable sequences& arps, drums, snappy basses, atmospheric chillout soundscapes,vocals, and others depending of the synth. Though suitable to any electronic music producer, they often will specialize in the genres such as goa trance, progressive trance, psy trance, psybient, chillout, and progressive psy trance and comes with many unique leads and basses which are perfect for these genre.



LATEST SOUNDBANKS
The Nimbus Soundset contains a massive amount of presets, over 570, for the powerful synthesizer, Waldorf Largo, covering most electronic and ambient genres. The Nimbus soundset includes a stunning and diverse assortment of high quality Basses, Plucks, Keys, Pads, Atmospheres, Leads, Strings, Synth Choirs, and Effects for Largo's arsenal. Largo itself is a very diverse synthesizer and capable of making nearly any type of sound by fusing many forms of synthesis, in addition to being multi-timbral in nature.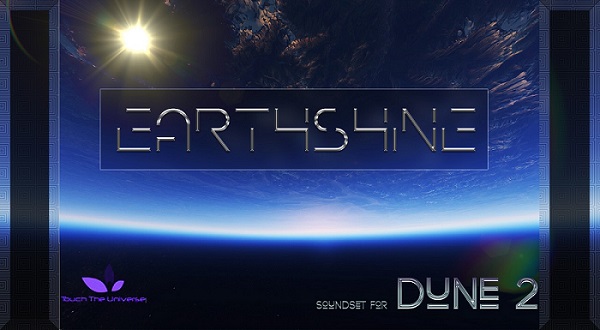 The Earthshine Soundset for Dune 2 contains 155 patches for electronic music of any kind, including ambient genres. Every patch is assigned to the modulation wheel and nearly all have detailed velocity assignments. Most of the leads have some very complex and sophisticated path structuring going on with many different types of filters and resonance settings. This is a P E R F E C T playground for audio rate modulation, which Dune 2 absolutely excels at. This will retain the keen and absolutely pristine details while tweaking the modulation wheel I recommend the lowest possible audio latency your machine can handle and go wild automating these leads! There are some breathtaking pads and floating keys within the soundset as well, often using all 8 layers.

Celestial Spheres Hybrid Synth/Sample Library for Halion/Sonic/SE

The Celestial Spheres Sound Library contains 438 programs/presets using pure synthesis and multi-samples (including original Nord 2 Lead samples). Furthermore, the presets can be divided into two categories and can be purchased seperately. The Atmospheres Library (Pads, Soundscapes, Keys, Musical FX, Synth Choirs) and the Electronica Library (Leads, Plucks, Basses, Keys, Formant Choirs). Both are hybrid sound libraries containing original multi sampled material that is either layered with other multi-samples, or fused with live synthesis using any of Halion's excellent sythesis methods -- granular, wavetable, or VA. In addition, Celestial Spheres also includes original Nord Lead 2 multi-samples in addition to many dozens of unique, completely synthesized Halion instruments.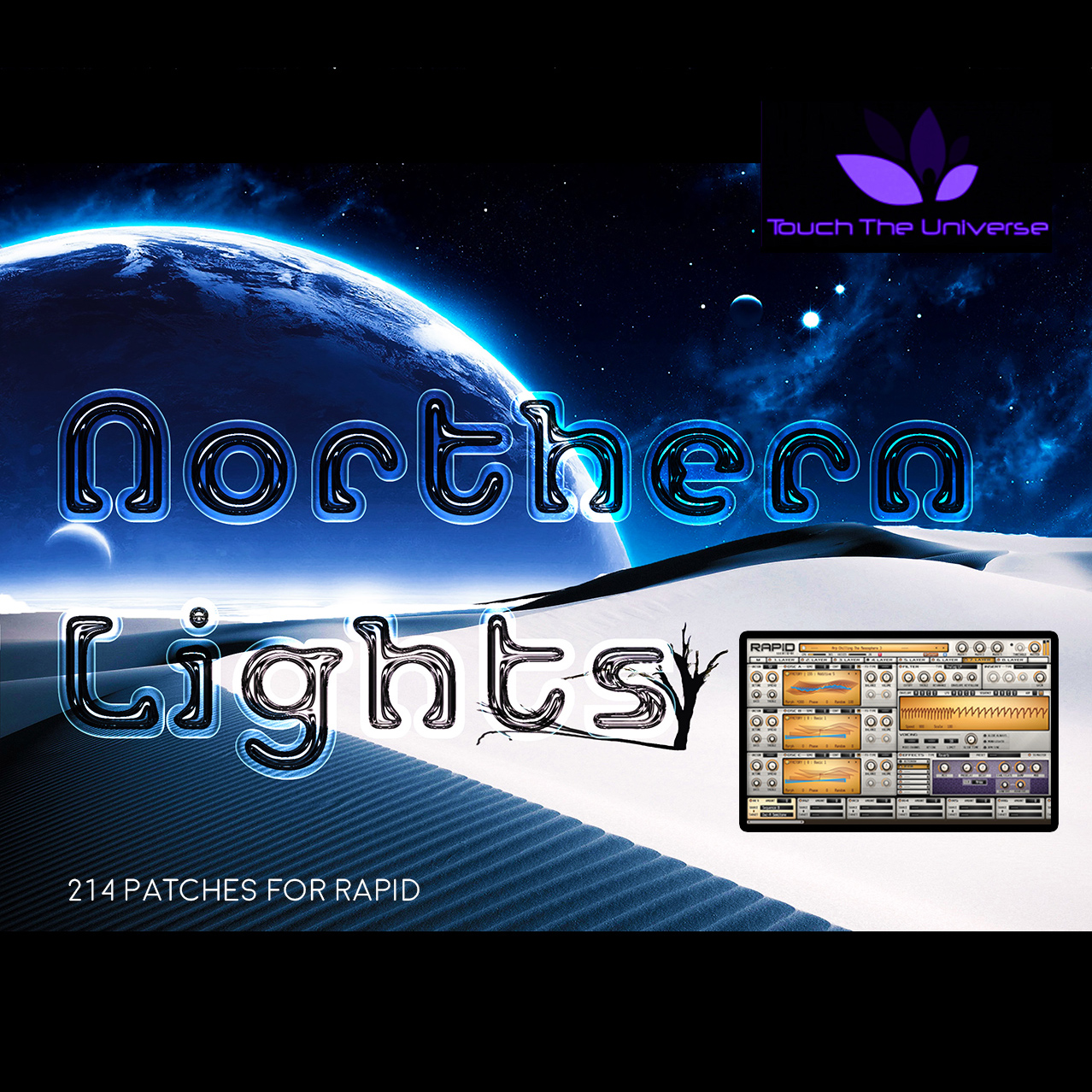 This soundset contains 214 presets for Parawave's Rapid synth and is suitable for all genres of contemporary electronic music, namely, progressive trance, psy/goa trance, chillout, ambient. Rapid synth is a new and very exciting synth that is guranteed to become extremely popular in the future, with an outstanding quality and range of sound, as well as a stellar workflow. This soundset does this newcomer justice and explores the non mainstream side of the synth.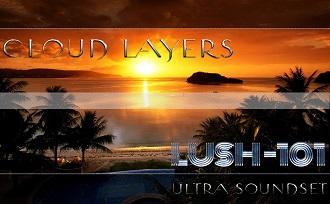 The Cloud Layers Ultra Soundset for LuSH-101 consists of three soundsets in total and has an ultra-massive assortment of 880 high quality patches to fuel the latest cutting edge productions. This ultra-pack soundset contains all the patches within the Ambient Dreamtime, Luscious Bass & Sequences, and the Euphonic Resonance Soundsets.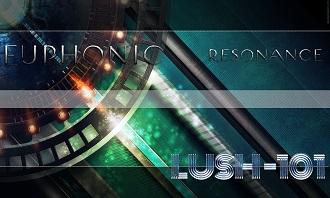 The Euphonic Resonance Soundset for LuSH-101 is a prolific, genre bending, assortment of 320+ presets of Ultra Lush Leads, Crisp Keys and Plucks, Pulsating Sound Effects, and Beautiful, Complex, Futuristic Arps to fuel the latest cutting edge productions.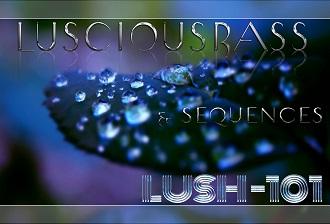 The Luscious Bass & Sequences Soundset for LuSH-101 is a prolific, genre bending, assortment of 330+ presets of Thick and Creamy, Super Wide, Stereophonic Basses and Futuristic Complex Multi-Sequenced Basslines to fuel the latest cutting edge productions.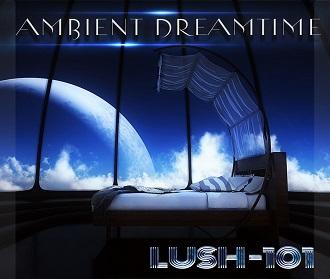 Ambient Dreamtime is a brand new expansion from Touch The Universe for the pristine sounding luSH-101 synthesizer by D16 Group and contains 225 presets of Ambient Soundscapes, Lush Pads, Melodic Arps, and Rythmic Sequences. Each patch is a expressive Journey unto itself.



The Melodic Enchantment Soundset for Hive contains over 200 exotic presets that are designed to primarily focus on leads that will sound and play beautifully for all types of melodies --ranging from the wildy complex, monophonic glidling leads of goa trance to the beautiful, polyphonic counterpoint plucks of melodic trance. The soundbank is also equipped with some gnarly old school and next gen snappy and plucky basses that, themselves, satisfy the above critieria. In addition, the soundset also include some very beautiful and, lush pads that have lots of movement, both texturally and melodically. All patches are of highest quality and took over a month, full-time, to design and perfect.The Melodic Enchantment Sound Bank contains 67 leads, 43 plucks, 73 basses, and 32 pads, all designed exclusively for melodic type genres.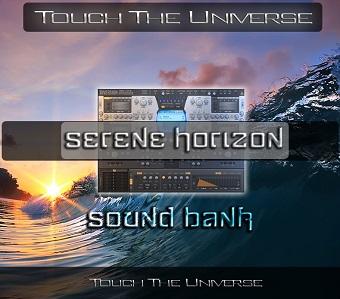 Serene Horizon is an exceptionally high caliber soundset with over 270 patches and 1 gigabyte of sample content for the exquisitely beautiful synth Diversion, by Dmitry Scehes, and is suitable for use in any type of contemporary electronic music productions. This Soundset takes Diversion to a whole new level and to places that were previously not possible. This is achieved by taking full advantage of the CPU saving features within Diversion itself, which allows us to use Diversion to its highest capacity. Nearly all of the patches are assigned to the Master Morph section in the center screen of the gui, to further enhance playability and add extra dimensions to the sound. Only the highest quality patches made it through the final selection process, after many countless hours of love, effort, and devotion. The result is an exquisite collection of over 270 ever-evolving, highly morphogenic, patches that any avid music enthusiast or artist would enjoy and can use in their productions.

SERENE HORIZON: SINGLE PATCH AUDIO DEMOS